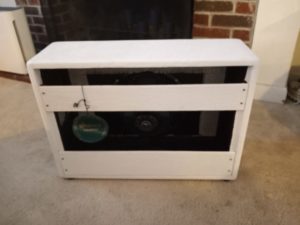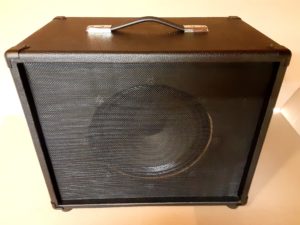 Custom Made Guitar Speaker Cabinets are handcrafted in Massachusetts built to your specifications or you can buy already made from existing inventory.
Cabinets are made from 13 ply 18mm premium Baltic Birch dense and durable the best acoustic audio once you hear the clarity, you'll hear nuances you won't hear from muffled mass-produced cabinets, you will know my cabinets are BADASS.
Unloaded 1×12 start @ $ 400.00 (20″x16.5″x12) Unloaded 2×12 start @ $ 450.00 (30″x17.5″x14″) Includes: top handles, side handles, rubber feet, grill cloth, corner protectors, jacks, jack plates, wiring and mounting hardware, closed back or open back.
By appointment only!
Call or email to schedule an appointment to come to my Store / Studio 24/7 to demo as loud or as quiet as you want, I have everything you need all you have to do is make an appointment and show up take your gear if you like!
By appointment only! My Store / Studio is @ Bandstand Live 391 West Water St. Taunton MA 02780. Locally I can do Housecalls to demo or repair.
badassguitarspeakercabinets@gmail.com 774 266 5429
Badass Guitar Speaker Cabinets can be played and are on display at
World class guitars, amps, pickups, gear, and tech services – The Axe Palace
The Axe Palace
3 Glenwood Ave
Walpole MA 02081
See you at the Northeast Guitar Expo Nov13 2022 at The Verve Hotel and Convention Center 1360 Worcester St Natick MA. 01760